Stock Savings – Work Harder, Not Smarter
WANT MORE INFORMATION ABOUT SAVINGS OPTIONS FOR YOUR 401(K) AND BEYOND?
Download our complimentary, 20-page guide: "Work Smarter, Not Harder."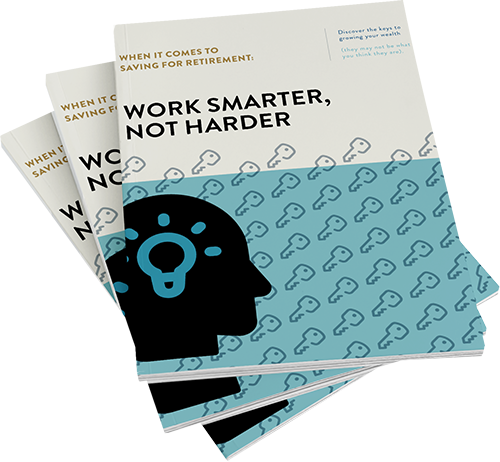 In this free guide, you'll discover the keys to growing your wealth
(they may not be what you think they are)!
Work Smarter, Not Harder!
Get your instant download!
1 Ester Bloom. CNBC. June 23, 2017. \"here\'s how much the average American spends on health care.\" https://www.cnbc.com/2017/06/23/heres-how-much-the-average-american-spends-on-health-care.html. Accessed Aug. 4, 2018.
By submitting your personal information, you consent to be contacted by a financial professional regarding your financial strategy for retirement.